From the examination of your factory to maintenance, our team is available to help you roll out Nutriciel on your site.
STEP 1
Functional analysis
We rigorously study the design of your site, taking into account your needs and constraints.
STEP 2
Development by our IT and automation specialists
We find solutions to your challenges and regularly propose upgrades, always seeking the highest level of performance.
We are accredited to train your teams in the use of Nutriciel. Depending on their level, your operators learn to use control-command interfaces. They can thus configure product development for all processes in total autonomy. They are also capable of processing the numerous related logs.
STEP 4
Platform tests and simulations
Before any installation, we present you with our solution based on your specifications. Comprehensive tests are undertaken in real-life conditions in order to ensure that your installation goes smoothly.
STEP 5
Start-up and support
Our team travels to your site to install and start up Nutriciel. We are also available to help you as you learn to use it.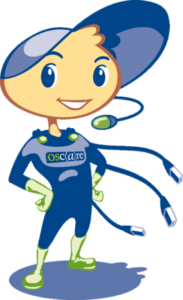 > Availability and responsiveness
Our teams are on call 24 hours a day, 6 days a week, to guarantee optimum responsiveness in the event of a problem. Thanks to remote maintenance, our technicians can easily access your equipment and help you out. We can also perform an audit on your site.
> Exchanges and monitoring
Our Osc@re platform is a simple forum for dialogue : you can provide us with information in real time or request improvements.
Maintenance calls are monitored and traced.